Hello lovely ladies (and possibly gentlemen)! My name is Tennille and I run a little space called
live.laugh.love
. I am so excited to be here for the day while Rachel is off galavanting with her family and adorable baby boy in Sky Valley, Georgia. Hopefully she is enjoying some much deserved rest and relaxation :)
Since the summertime (aka the "postcard days" of Vancouver) is now upon us, I thought I would touch on some of my very favorite summer things. This is a list that could go on and on, so I narrowed it down to just 10 :)


- s.u.n.s.h.i.n.e.

This one goes without saying. Sunshine makes me happy. Very, very happy.

- the smell of fresh cut grass

There is something about fresh cut grass that smells so sweet in the summer. Recently, we were gifted with a lawn mower for a wedding present. Needless to say, the husband definitely gets some subtle hints to get his hiney out there and mow the lawn so I can enjoy the smell of it :)
- hours and hours of daylight

I work 12 hour shifts most days, so when summer hits... it's so nice to get to the office when it's light outside and leave when it's still light. And then there is still enough time to actually enjoy a few hours when I get home.
- the smell of BBQing
Even in the distance, the inviting smell of a BBQ just screams summer... and regardless of what's being cooked, it always smells so good.

- colorful flowers
Vancouver gets a lot of rain, which sucks, but the payoff is that we end up with a lot of lush forests, and nice flowers. Spring and summertime bring out the beautiful, bright colors. Gerber daisies, lilies and lavender bushes are some of my favorites.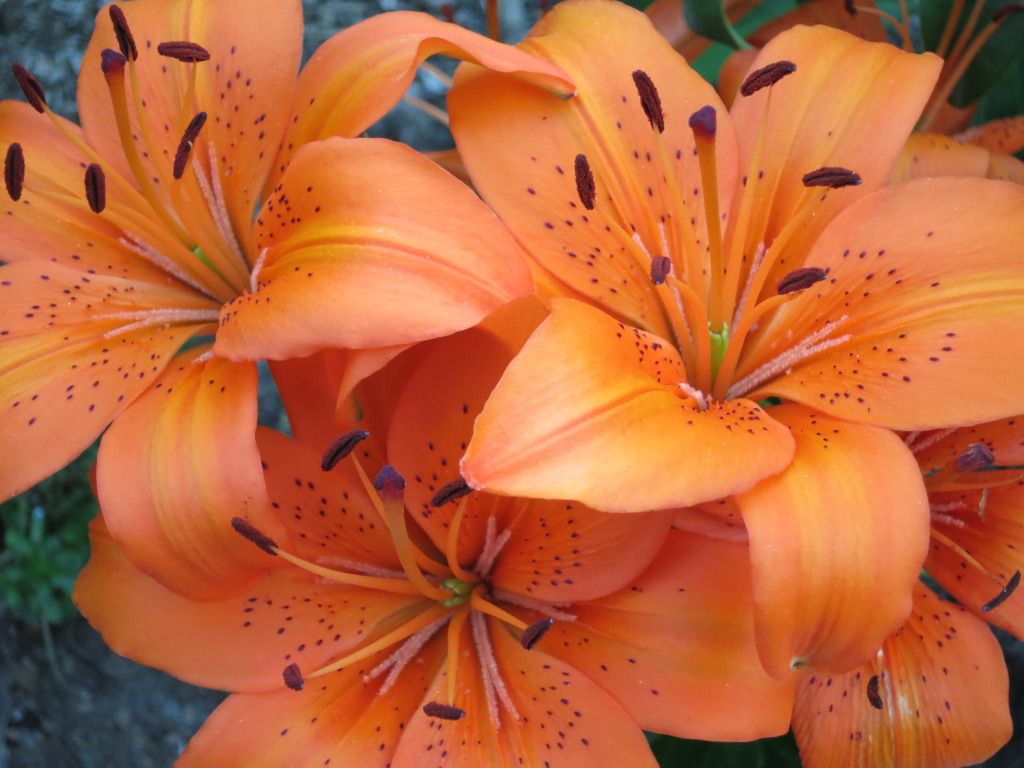 Our new lilies... and yet another chance for me to try and keep something alive :)
- happy people

Summer brings out lots of smiles, good moods and overall happy people. Especially in Vancouver, we majorly notice the effect the sunshine has on people and their moods.


- flip flops
Ahhhh. Flip flops. My summer footwear of choice. I am not a fan of "hippy feet" (you know... the gross black feet after a full day of treking around in flip flops)... but I will gladly take them over wearing constricting shoes and socks, any day!
- sunsets

Vancouver summer sunsets are some of the most beautiful sunsets I have ever seen. There is something so peaceful about watching the sun set over mountains and water.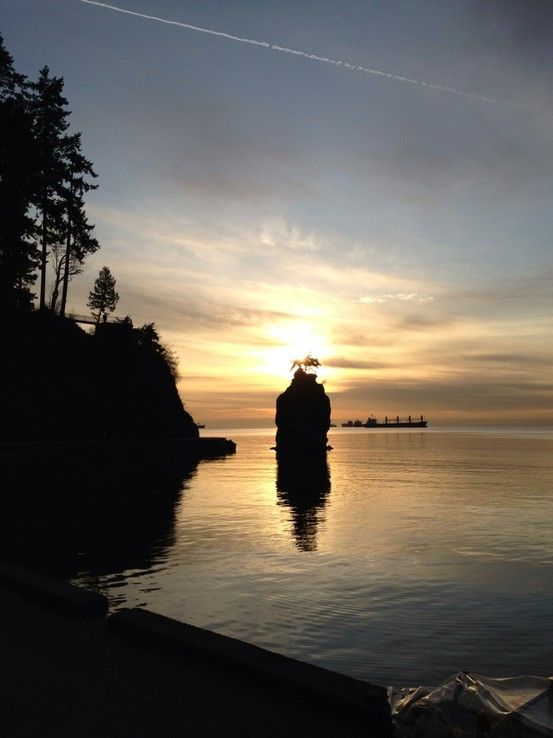 Stanley Park, Vancouver BC
English Bay, Vancouver BC
- patio drinks
Who doesn't enjoy sitting on a patio, either at home or at a restaurant, and enjoying a few cocktails?
- sunglasses

To me, sunglasses make everything better. Just like summertime does :)